We were very pleased to participate with Invest Ontario in Money20/20 from Oct 23-26 in Las Vegas, along with our fellow Ontarians innovating in the fintech space: Ascendant, Boss Insights, DIGTL Markets, Engage People Inc. and Horizn. We were able to demonstrate our new Polymath Capital Platform in person for the first time!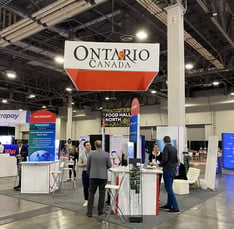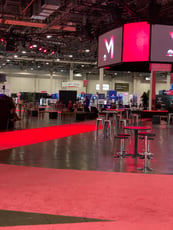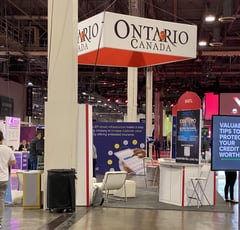 GREAT TURNOUT
Over 11,500 people and 3,000 leading companies from 94 countries attended, and 200+ brands made exclusive announcements, and this year's event was at The Venetian Resort — a spectacular venue big enough to accommodate all the attendees, speakers, and sessions. And Money20/20 will return from 22-25 Oct 2023!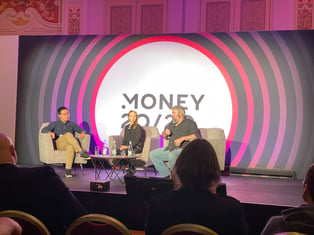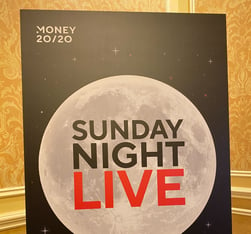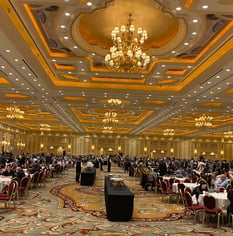 MAKING CONNECTIONS
Our CEO, Vince Kadar, our Director of Product Strategy Brian Sawyer, and our Senior Product Manager Christian Pettigrew, had very productive days at the event, giving demos, chatting with people, making connections, strategizing with other fintech innovators about how to digitize their real-world or physical assets, while keeping in mind regulations and jurisdictions — to raise capital and create liquidity. Lots of great discussions and insights were shared with and learned from industry leaders and fintech peers.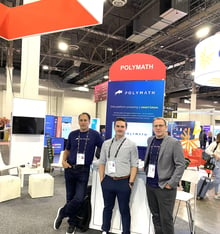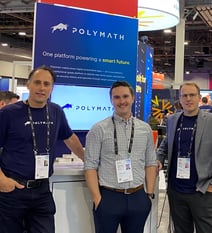 DEMOS WERE GIVEN!
We had amazing feedback on our new Polymath Capital Platform — and potential clients were excited to see the possibilities and the platform's multitude of applications. If you didn't attend Money20/20 and also want to learn about how our platform works, and how you can use it, don't hesitate to book a demo with us!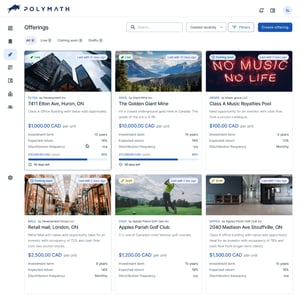 Money20/20 LAS VEGAS RECAP
And if you missed it, here are the highlights of the Money20/20 Conference 2022. We are looking forward to the next conference in 2023!