Many thanks to the organizers of the Blockchain Futurist Conference 2022, we were so pleased to participate in 2022's two-day conference on Aug 9th and 10th in Toronto as a Platinum Sponsor. This was the 4th annual Blockchain Futurist Conference, the largest cryptocurrency and blockchain event in Canada — back after a 2 year hiatus (we sponsored the event in 2019 too!) — and brought together industry leaders for two days of presentations, insightful discussions and the latest in blockchain technology.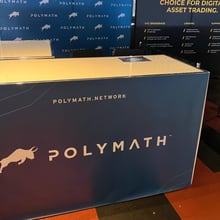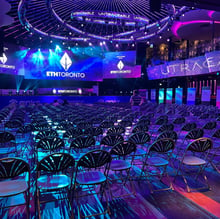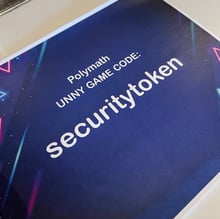 GREAT LOCATION
The conference was held at a unique location, the Rebel Centre in Toronto, where Polymath, along with other sponsors, had a VIP Cabana to host meetings while enjoying the views!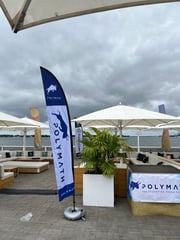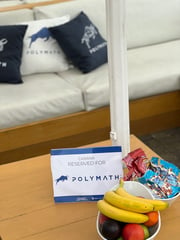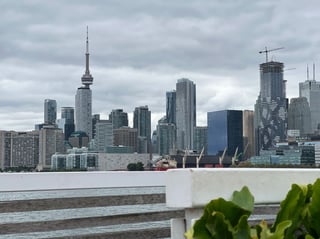 POLYMATH ON STAGE
Our CEO, Vince Kadar, joined a panel discussion with other industry leaders and discussed Rebuilding the Finance System of the Internet with Web3 on the morning of Aug 9th. And later that afternoon, Vince also spoke about The future of capital markets: what is the appetite for change? and presented on how fintech innovations happening today, as well as the trends in decentralized finance, can apply to more traditional investments and markets. Technology plays a factor, but so does adoption of that technology. Vince explored gaps in the industry that need to be addressed before regulatory environments can truly be democratized and opened up for change, as well as factors to consider for global standards in the future of capital markets.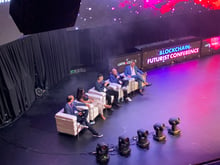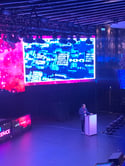 INSIGHTFUL SESSIONS
A wide variety of industry leaders covered a range of topics from blockchain technology, NFTs, web3 and defi. These two days were jam-packed with great panel discussions and key notes with over 5800 eager attendees taking it all in! Much discussion happened around the future of blockchain and the financial markets.
We also attended various sessions and gained insights from other industry experts and leaders. Great talk from Charlene Cieslik, CAMS on Yes we are still talking about regulations — she outlined many factors around the importance of regulations and highlighted that business and consumer friendly compliance is in fact possible. Another fantastic sessions about Leading Canada into the Future with Blockchain and Digital Assets: A Fireside chat with the Hon. Michelle Rempel Garner, PC MP - discussing empowercrypto.ca (a new bill to signal to international innovators that Canada believes in the good that crypto and blockchain can do) among many other details around the bright future of the possibilities around asset digitization.
And there was so much more!
TEAM PARTICIPATION
Some of our local-and-or-close-to-Toronto Polymath team got together in person and made the most out of these two days. Lots of meeting new people and greeting familiar faces, great conversations and connections, and so much opportunity on the horizon.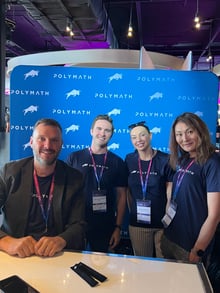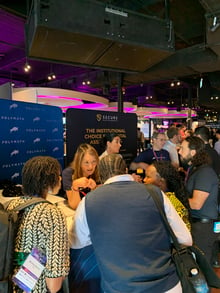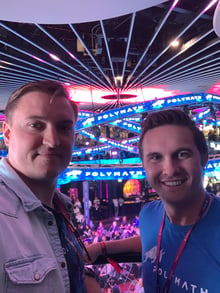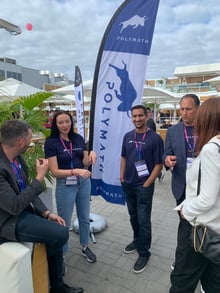 BLOCKCHAIN FUTURIST RECAP VIDEO
And if you missed it, here is a recap video of the Blockchain Futurist Conference 2022. We are looking forward to the next conference!