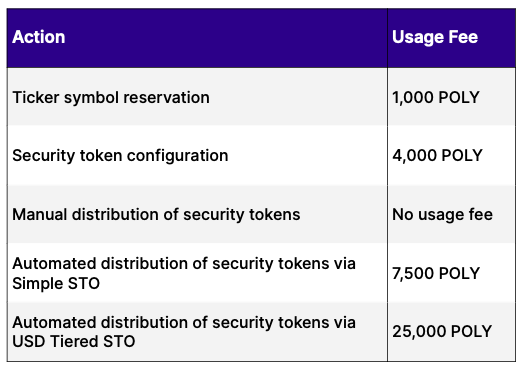 Effective Date
All usage fee updates above will become effective March 2, 2021.
Impact on Existing Tokens
If you have already created your security token, the fees associated with the registration of a ticker or creation of the security token are not applicable to you. The new fees associated with the usage of the Security Tokens Offering (STO) smart contracts, such as the CappedSTO or TieredSTO contracts, will apply, should you decide to launch a new STO.